"Double Eleven" promotion strong LED bulb prices fell significantly
October 25 13:08:01, 2019
According to the latest price report, due to the advent of the Double Eleven Shopping Festival and the promotion of some brands in advance, the price of LED bulbs in China has dropped significantly, which has caused the global LED bulb price to remain stable for two months and began to fall. According to industry analysts, the average retail price of LED bulbs replacing 40-watt incandescent lamps in the world fell by 0.6% in October to US$9.2. The replacement of 60-watt incandescent LED bulbs, the average retail price fell 0.6% to US$12.6. The price of the chip is stable, and the price of China's LED packaging is stable. In China's LED packaging segment, due to the recovery of the LED market in September, some chips are out of stock and prices have risen. Other chip prices have remained stable. Overall, China's LED packaging prices were stable in October, and the prices of 2835 and 5630 products have not changed significantly in the past few months. However, the price of EMC 3030 products continued to decline, with a drop of 0.9% in October, mainly due to the downward adjustment of the prices of international manufacturers. Yu Bin pointed out that more and more Chinese manufacturers have entered the EMC 3030 field, and fierce competition has caused the prices of international manufacturers to gradually decline. China's festival promotion is strong, the US price has changed against the trend of 40 watts, and the price in China has dropped by 2.9%. Some manufacturers have double 11 festival promotions, such as Foshan Lighting 7 watt 475 lumens bulb, which is priced at only 0.78 US dollars. The decline was over 50%. Japanese prices also showed a 1.5% decline. Some manufacturers carried out price reduction promotions, such as Toshiba's 4.9-watt 480 lumens bulb, and the price dropped to 6.32 US dollars, a decrease of 4.6%. In October, US prices rose against the trend, with a 1.8% increase. The main reasons were CREE, Philips and other manufacturers. Some products ended the promotion and the price was adjusted. For example, Cree 6 watt 465 lumens bulbs, the price rebounded to $5.55, an increase of 21%. Prices in Europe and other Asian regions are relatively flat. In place of the 60-watt segment, China's price fell by 2.2%, and some products dropped significantly. For example, the price of the GE 8 Watt 800 lumens bulb dropped to US$6.72. In addition, German prices showed a decline of 1.1%, and Japanese prices showed a 0.8% decline. US prices rose by 1.5%, and some products returned to normal due to the end of the promotion. For example, Philips 8.5 watt 800 lumens bulbs, the price of 6 packs rose to 29.99 US dollars, an increase of 58%. Prices in other regions remained stable.

Continuous Waste Oil Distillation Plant


The Continuous Waste Oil Distillation Plant is used to refine waste engine oil, crude oil and fuel oil after pyrolysis process into diesel grade oil, gasoline or and base oil. The daily capacity of this plant is about 10-300 tons.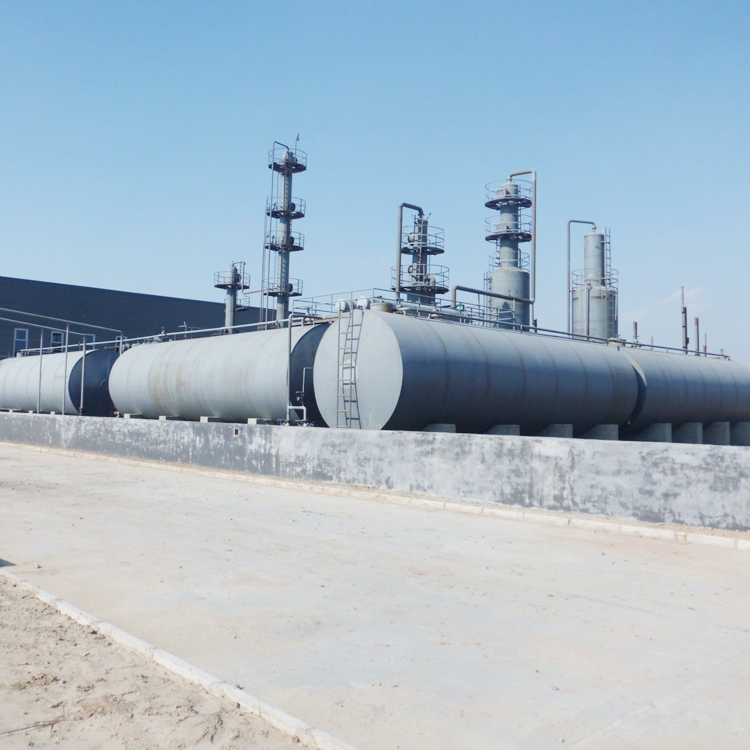 Advantages of Continuous Waste Oil Distillation Plant

1. Unique manufacturing and technology with our own formula of our equipment in China.

2. High oil output, about 80%-90%.

3. Good quality end product oil as the substitution of standard diesel oil in usage.

4. Security:

A. Adopting automatic submerged-arc welding technology

B. All of the welding will be detected by the ultrasonic nondestructive testing method to ensure the welding quality and the welding shape.

C. Equipped with anti-explosive device, safety valves, emergency valves, pressure and temperature meters, as well as the alarming system.

5. Environmental-friendly:

A. Emission Standard: Adopting special gas scrubbers to remove acid gas and dust from smoke.

B. Smell during operation: Fully enclosed during the operation

C. Water pollution: No pollution at all.

6. Energy conservation and low cost on operation:

Special covers of the reactors and chambers can keep hot during the heating in good efficiency as well as the direct heating system to save energy and cost.
| | | |
| --- | --- | --- |
| No. | Item | Technical Parameter |
| 1 | Suitable Raw Material | used oil, pyrolysis fuel oil, crude oil |
| 2 | Structure | Continuous Vertical |
| 3 | Chamber Material | 16mm Q245R boiled steel |
| 4 | Daily Capacity (24H) | 30-300MT |
| 5 | Condensers | Q235R |
| 6 | Fuels Choice | Oil, gas, coal |
| 7 | Power | 70kw/h |
| 8 | Cooling Method | Cycle Water(70M3) |
| 9 | Delivery Time | 1 month |
| 10 | Type of Installation | With foundation |
| 11 | Installation Area (m) | 25m*35m |
| 12 | Noise dB(A) | ≤85 |
| 13 | Operating Mode | Continuous |
| 14 | Sync Gas Treatment | Fully burned as fuel |
| 15 | Manpower | 3~4 per shift |
| 16 | Total weight(MT) | 100mt |
| 17 | Shipment | 8*40HC |



Continuous Waste Engine Oil Distillation Plant

Continuous Distillation,Continuous Distillation Column,Waste Oil Refinery

Shangqiu Jinpeng Industrial Co., Ltd. , https://www.recyclings.nl